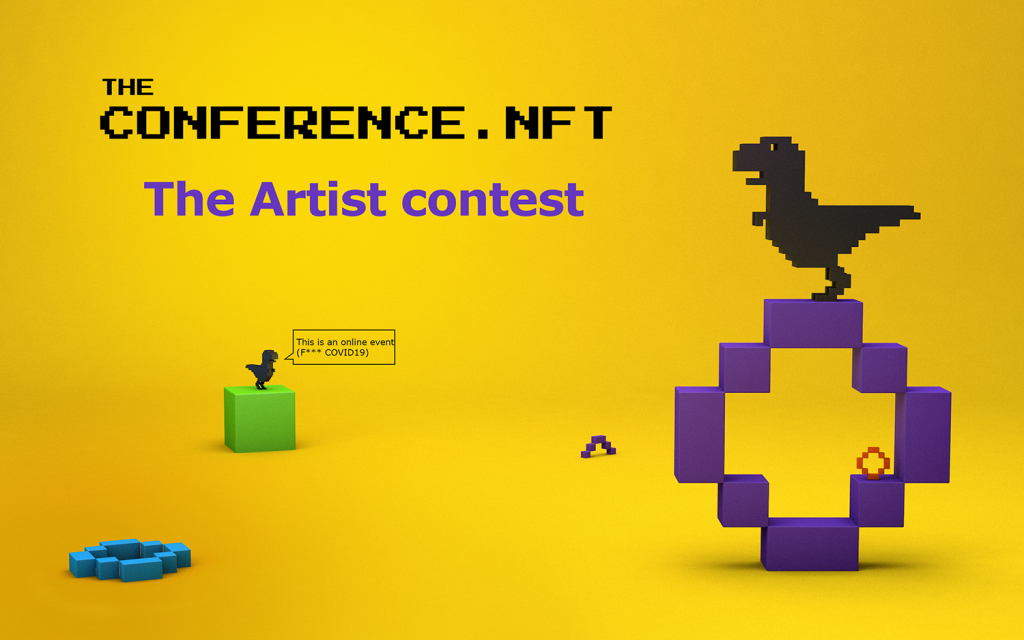 May 17, 2021
Light up insights from real NFT pros at The Conference.NFT
On June 17 the first-ever NFT online conference will get you up to speed on all things non-fungible. More than five hours of presentations, hot discussion panels, debates and NFTs will be gathered in one place. 
As organizers of this event, we've been amazed by the number of NFT artists who are willing to join our conference as speakers. Unfortunately, we only have five hours in which to discuss the most gripping topics and are thus unable to squeeze in all who wish to participate in this incredible event. This problem got us brainstorming about how to provide inclusion for everyone… and voila: We're pleased to announce The Artist contest as a part of The Conference.NFT. 
We will handpick 10 NFT artists to represent their arts. Every approved artist will get three minutes to showcase their project in the most appealing way. The more compelling the presentation, the bigger the chance to grab the audience's attention. After all artists' showcases, there will be a pool for all guests to vote for the most riveting presentation and art and the winner will get an unforgettable gift. Links to all NFTs and artists' pages on the respective marketplaces will be listed on our website in the final article about this contest.
Remember, fortune favors the bold.
Fill out the form and we will contact you promptly.
Fingers crossed!
© 2021 All Rights Reserved