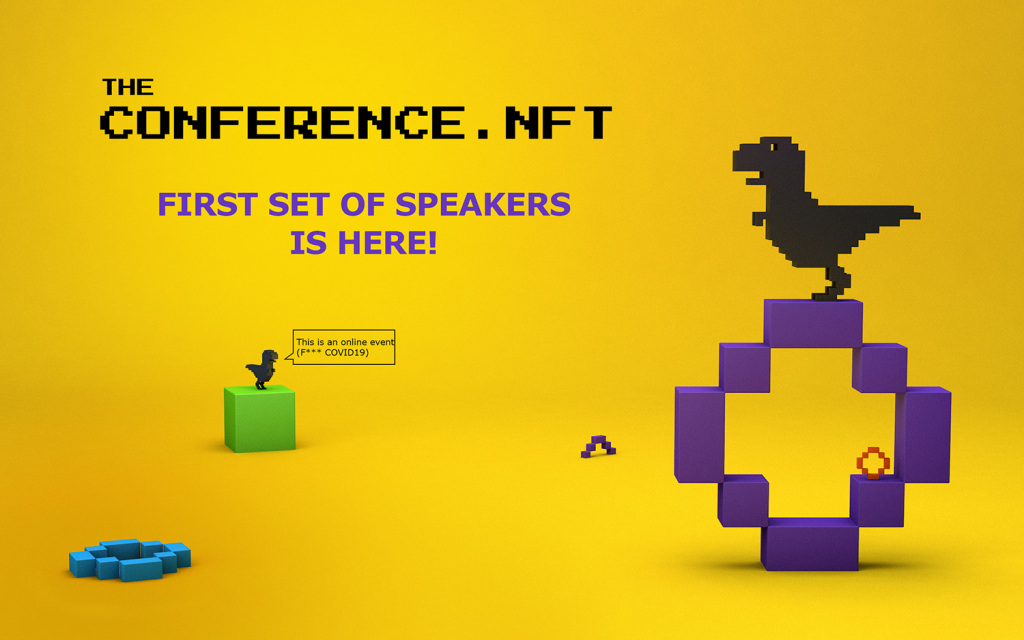 May 10, 2021
The 1st set of speakers & the agenda are here!
If you are a savvy cryptocurrency proponent eager to know where to invest next, you must have already heard of non-fungible tokens (NFTs). 
Although these digital assets have been around since 2014, it wasn't until recently that they turned into hot items in the blockchain industry. According to Coindesk's calculations, a staggering $174M has been spent on NFTs since November 2017.
To find out what's the hype all about, attend our online event
The Conference.NFT 17 June, 2021.
We will take a thorough look into why there is so much buzz around NFTs and whether they are worth the money. 
You'll get the chance to learn: 
🟣 precisely what NFTs are;
🟣 why they have become so popular;
🟣 how to buy and sell NFTs;
🟣 about the risks of investing in NFTs;
🟣 about leading marketplaces and NFT ecosystem;
🟣 about legal implications of NFTs…and more.
Another hot topic for discussion will be virtual NFT museums located in metaverses. Is it the next big thing? Our professional speakers will do their best to answer your questions.
The conference will gather speakers with expertise and solid professional background in the field.
You'll get a unique chance to hear from:
✅  The Co-Founder & COO of Sandbox Sebastien Borget,
✅ The Senior Software Engineer at Netflix, Tejas Chopra
✅ The Founder and Managing Director at ETHBerlin, Maria Paula Fernandez
✅ The CMO at Arkane Network, Yan Ketelers.
More speakers to be announced very soon! Stay tuned! 🙌

Whilst please save the date and make sure you don't miss the event! Register for free here
If you are interested in joining the conference as a speaker or sponsor the event, drop us an email: hello@theconference.exchange.
The event is hosted by AroundB, the creators of The Conference.Exchanges.
© 2021 All Rights Reserved