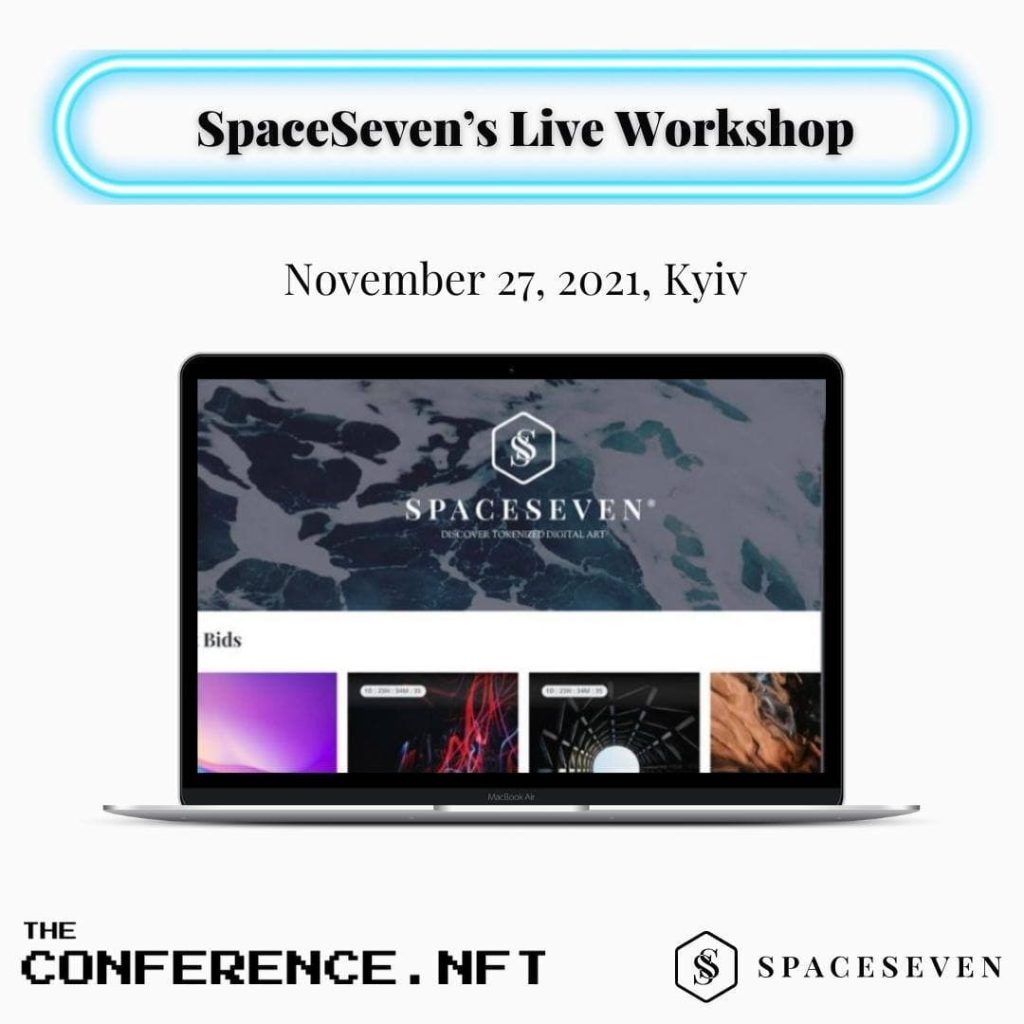 November 22, 2021
The Conference.NFT announces SpaceSeven's Live Workshop For All Artists on 27th November
The 27th November 2021 is a meaningful day for all Ukrainian artists and creators! The Conference.NFT opens its doors at 11.00 at PMHub: fantastic speakers, hot panel discussions and unique workshops are waiting for every attendee. The agenda is available here.
The NFT Marketplace Partner of The Conference.NFT – SpaceSeven is hosting the first workshop for all creators and enthusiasts from 14:00 to 14:30. SpaceSeven is the world's first fully regulatory compliant, e-commerce scale, and user-first open NFT marketplace which is eager to share its exclusive approach and deep insights that will greatly help artists of all sizes and visions. Combining industry-leading marketplace technology from Tacans and the cutting-edge Concordium blockchain platform, SpaceSeven fully transforms creators' disclosure. 
Why should you join the workshop?
The Conference.NFT is glad to welcome Philip Mostert, Lilia Savitskaya and Dmytro Koval who will share their experiences on how to get the most from NFTs through SpaceSeven. This workshop is free and welcomes everyone. Moreover, you will learn how to:
Mint arts into NFTs

Promote your NFTs

Register and set up a SpaceSeven account

Connect CryptoX wallet to the SpaceSeven platform

Use credit cards on SpaceSeven

And much more!
Buy your ticket to attend TheConference.NFT and register for the free SpaceSeven workshop here >>>.
© 2021 All Rights Reserved